Private sightseeing tour Introduction: Tofino's amazing diversity and scale of seascape, landscape, wildlife and habitat makes it an ideal touring location. A true adventure seeker and nature lover will definitely make this tour the top choice. This is a package that involves the following activities; hiking and visits to the following destinations Parksville, Coombs, Tofino and Ucluelet. Hiking the Wild pacific Trail is a wonderful opportunity to explore the long beach. Tour Duration: 3 Days Maximum number of days: 7 Tour Type: Transport...
read more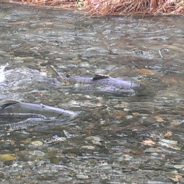 Private sightseeing tour Introduction:  This is an exciting way to enjoy one of natures wonders observing various species of salmon make there way up stream to spawn. This is a treat for most visitors regardless of whether you are a hiker seeking inspiration or a naturalist. The most popular attractions drawing visitors to the Park are the massive trees, majestic waterfalls, fascinating fish, flowers and a meandering river to the sea, which are just but a few. This destination also attracts bald eagles, black bears, cougars or wolves feeding...
read more
Private sightseeing tour Introduction: Enjoy a full Butchart experience with magical displays of colorfully lit walkways in the popular 12 days of Christmas theme that will set you on a holiday spirit. The spectacular displays and hundreds of glittering lights transform this famous garden into a fairyland. In addition you will enjoy lively performances as well as skating on an outdoor ice rink, skate rentals are on site for your full winter wonderland experience. In this period the Butchart Gardens is open during day and night time making it...
read more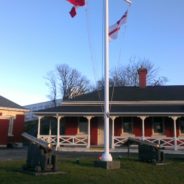 Private sightseeing tour Introduction: Enjoy a day out while visiting some of Canada's largest and extremely diverse National historic sites. Their fascinating history and heritage buildings will really amaze you. You will be able to view original guns, secret bunkers, search light enhancements and many more as you listen to the historical facts and authentic stories of the people who originally used these sites. The National Historical sites visited include the following; Hatley Castle, Fort Rodd, CFB Esquimalt and possibly Macaulay Point....
read more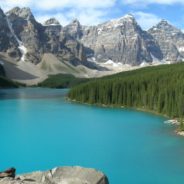 Private sightseeing tour Introduction: British Columbia offers one of the most diverse and stunning scenery in the world. Its rocky coastlines, beautiful Islands, old grown rain forests, glacier and Rocky Mountains, hot dry valleys, 5 National Parks and lots of wildlife make this a worthwhile destination to visit. There is so much for you to experience, indeed the list is endless, therefore you can contact us and we shall be happy to design a package for you based on your interests, time and budget, we got something for everyone! Join...
read more